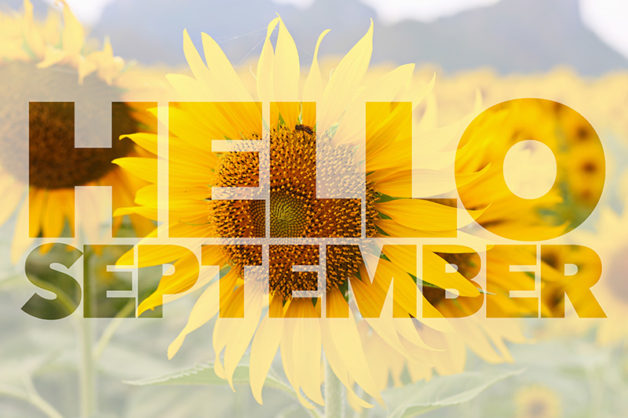 Dates
September 5th – Closed (Labor Day)
September 19th-24th – Fair
September 23rd – Preschool Trip to Fair  *** NO FLIP FLOPS ***
Important
Payments due every MONDAY. Late after Tuesday, with a $5.00 late fee and $10 late fee for Saturday & Sunday.
School Age needs to be here and ready for the vans at 7 AM.
Office needs updated Shot Records and Personal Info by September 12!
Note: Weather will be changing. Make sure your child has a jacket and change of clothes in their cubbies.
Preschool Room
This month we will be working on:
Letters – M, P, and S
Number – 1
Color – Red
Shape – Circle
Nursery Rhyme – Little Miss Muffet
Please help your child with these.
Thanks! Ms. Gwen and Ms. Kristie
Older Infant Room
On the Go will be our lesson for this month. We will be learning about the different ways of how we can go. We will be doing puzzles, reading books, singing songs, art, and doing our circle time.
Please bring diapers, change of clothes, and a light jacket for outside time with the weather changing.
Thank you, Ms. Raven
Toddler Class
This month we will be learning about the Seasons and what each season brings and what you may find in a particular season. We will also be doing our regular circle time, singing songs, reading books, and doing art.
Please make sure your child has what they need in their cubbies.
Thank you, Mrs. Charisse and Ms. Whitney
Infant Room
Parents, make sure you check to see if you need extra diapers, wipes, and also be sure to send an extra change of clothes. This month we will be focusing on the Transitions of Home to Daycare and the impacts that daycares may have on sleeping habits. Attached you will find information regarding this topic.
Thanks, Ms. Audrey